Image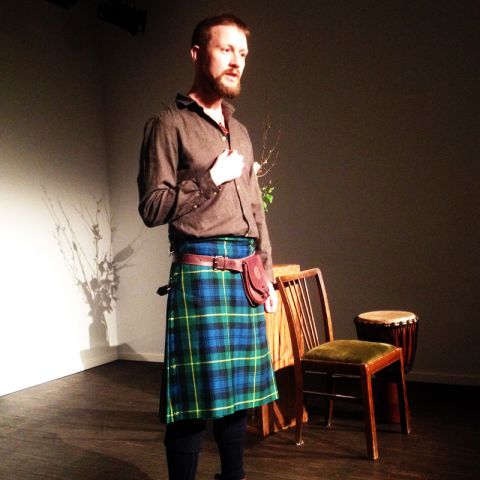 Company
Dougie Mackay Storyteller
This is a charming show that provides Scottish storytelling aimed at children and adults. Some of the tales will be familiar, others may not, particularly to those not of Scottish origin.
Playing to a packed room, Dougie works well with the children in the audience, encouraging interaction from them in the stories that are told (adults are also encouraged of course). This seemed to be a popular option, which added to the laughter in the audience as the inventiveness of the children came to the fore.
Armed only with minimal props, including a drum, Dougie draws the audience into the stories, including asking us to chant along with part of it. A highlight was the story about how midgies came to Scotland, which was very amusing.
A show that will entertain all ages in a gentle, accessible way, passing on some old stories from Scotland, this was told with humour and considerate interaction.
Times: 15-26 August (not 21), 3:30pm