Image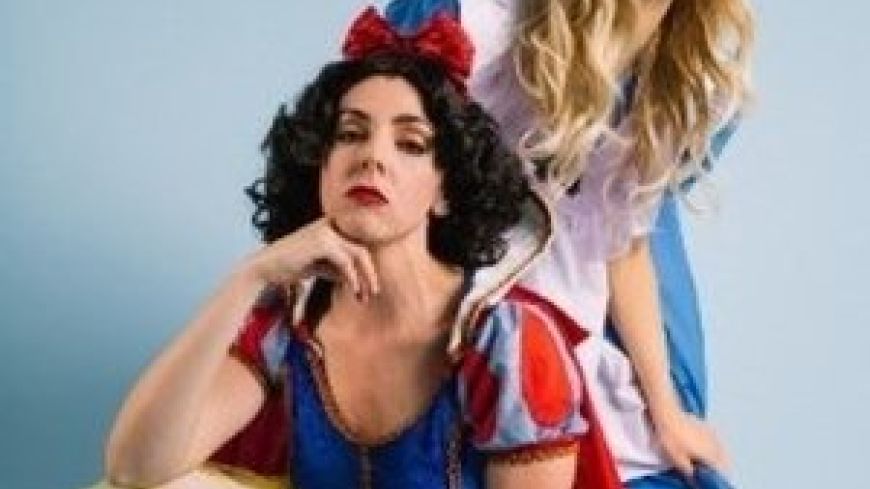 Production
Christine Bullen (Director)
Performers
Lauren Howard Hayes (Sloane), Hannah Pilkes (Ansley)
Strap on your safety belt, here come the Princesses.
Based on real children's birthday parties, these unwholesome, definitely-not-Disney-approved hosts give you an outrageous, X-rated take on what happens when the costumes go on...and come off!
Character comedy at its wildest, Los Angeles-based sketch comedians Lauren Howard Hayes and Hannah Pilkes take you through the drunk and dismayed Snow White and Alice, the no-filter, bossy older kids, the wealthy and delusional Beverly Hills mums and the miserable hired help to absurd and hilarious results. 
Audience participation is king in this one, and even with a few tech issues, the show's sketches and the narrative between them work quite well...until a moment where audience participation suddenly does not go so well and there's no escape plan for anyone. If you're not comfortable with a bawdy, completely-in-your-face character comedy, this may not be the show for you. In this particular performance, due to the lack of male audience members, the same two blushing blokes were brought up for an alarmingly large portion of the show considering their reluctance. While the ladies did their best to improvise around it, the writing didn't lend itself to much of a Plan B should this situation occur. Good on everyone, gents included, for powering through, but the cringe was palpable!
For me, this show is very Fringe. It's interactive, original, brash and a bit messy, and the shift between and commitment to the crazy collection of characters is fabulous. My cheeks hurt from laughing and I'd go back with bells (and party hat) on. 
18+
Aug 16-26 (not 25)