Image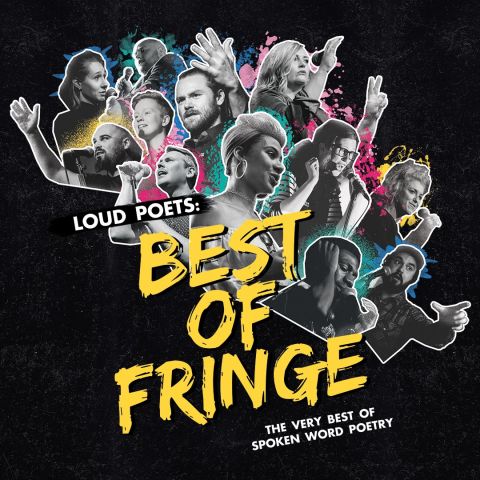 Company
I am Loud Productions
Production
Kevin McLean (Creative Director); Perry Jonsson (Art Director & Photo Image); Mark Gallie (Co-Director & Producer); Katie Ailes (Producer); Bex Sherwood (Producer); Roddy Simpson (Tech)
Performers
Kevin McLean (Host); Sara Hirsch (Poet); Ben Fagan (Poet); Callum O'Dwyer (Poet)
A stripped-back, return to roots production, this year's Loud Poets focuses simply on what they do exceptionally well: funny, heart-warming and emotional spoken word. Featuring different poets every night (69 poets over the run), this is a show that you could return to time after time and not get bored.
Playing to a packed house, host Kevin McLean banters with the audience in a cheeky introduction that sets the scene for an open and honest look into writing and developing spoken word and the skill with which the poets showcase their storytelling. There is much that is based on the lives of our poets: the openness with which that is shared allows the audience to embrace the poems, feeling the connection that comes from sitting down with a best mate and chatting about life.
From first poems, to poems connected to random words, to current work, the gamut of life and emotion is covered with these sad, hilarious and charming works. Stand-outs include an unexpectedly touching poem about health and safety from Callum O'Dwyer, an impressive and hilarious array of words connected to drinking from Ben Fagan, and an incredibly inventive 'found' poem from Hirsch, which will be oh-so-familiar to anyone who has ever experienced living in a different country. Whether you have been to a spoken word show before, or if you are a seasoned visitor, through humour and disarming honesty, this show does not disappoint.
Times: 11-27 August (not 12 or 19), 9:30pm