Image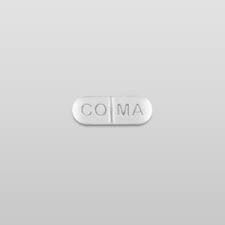 You wander 'round the outside of Summerhall and see a sight that grows more intriguing each Fringe: Darkfield's ominous shipping container. You wonder, "What sensorial horrors lie within this small and dark enclosure?"
Previously taking audiences into delicious disorientation with past instalments Seance and Flight, this year's immersive, chilling spectacle is Coma.
Walk past the coffee machine and climb into one of the triple-tiered bunk beds lining either side of this sterile, white space, your hospital stay for the next 25-30 minutes. To tell you more would give too much away, but, once the headphones go on, expect darkness to fall upon you in the enveloping way only Darkfield can manifest. Sounds, sensations, smells create the paralysing scene set in your mind...what is real and what has been manufactured madness? 
Coma is sensorially sensational; however, it lacks the narrative that can take the experience from impressive sensory manipulation to arresting, convincing terror. 25 minutes feels like 5 minutes, and that's not the only trick your mind will play on you. This one is for the adventurer. 
12+
Times vary
Aug 14-25