Image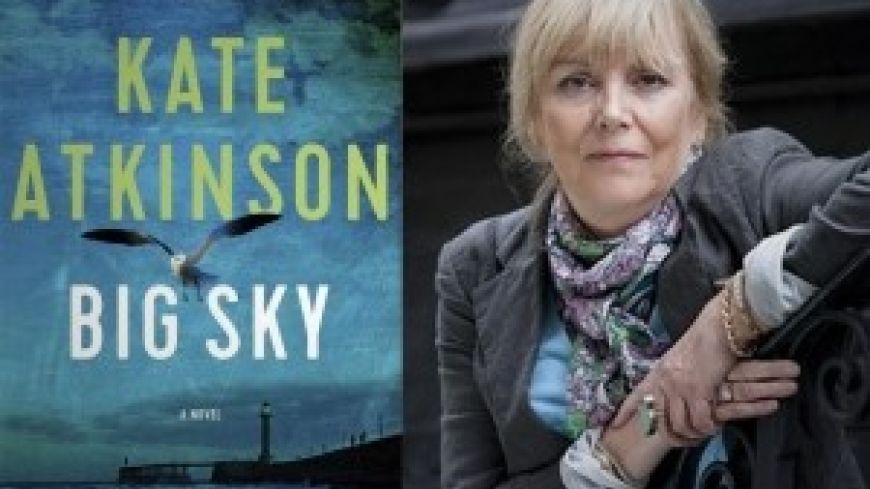 Performers
Kate Atkinson (writer), Lee Randall (presenter)
This sell out event in the New York Times Theatre, Kate Atkinson was in conversation with Lee Randall.
In 1995 Kate Atkinson won the Whitbread Book of the Year prize for her debut novel, "Behind the Scenes at the Museum," followed by a clutch of eminent awards for her fiction and not least an MBE for services to literature.  "Case Histories" was the first crime novel featuring Jackson Brodie, private investigator and macho action hero but an emotional softie under the skin. 
With an introduction into Atkinson's literary style – intelligent, playful, duality and identity - Brodie's latest escapade in "Big Sky" ( #1 best seller) is the main topic of discussion. The setting is around Scarborough and Whitby which she knows well from childhood, describing the decline of seaside towns. While the story explores a case of human trafficking, there's a layer of sharply observed humour; reading an extract, she has a natural gift at capturing the different voices and accents.
These novels have been adapted into a popular BBC series starring Jason Isaacs, giving Jackson Brodie a TV face and  "posh Yorkshire accent," both of which Kate admits she had not imagined when she created him on the page.
Having finished a book, it leaves her brain and she forgets the fine details of her characters. However, Lee Randall questions her intently about Vince, Wendy, Harry, Crystal & Nathan, like a SparkNotes text analysis.  For those in the audience who have not yet read the book (many will buy a signed copy afterwards), this line of enquiry was more confusing rather than enlightening.
Crime fiction is certainly a favourite genre - Kate has written 20,000 words of a "new" Agatha Christie novel – "which will be finished in the next two years".  Her imaginative, literary mind "bubbles with ideas", inventing narrative plots which always blend the light and dark, like Shakespeare's Lear and Fool.  The perfect analogy.
And if she weren't a writer, what would she wish to do?.  "Hotel Inspector," Kate quickly replies, "so that I can tell them how to improve!"
This event took place on Saturday 10 August, 2019 at the Edinburgh Interational Book Festival
"Big Sky" is a Doubleday imprint at Transworld Publishers.