Image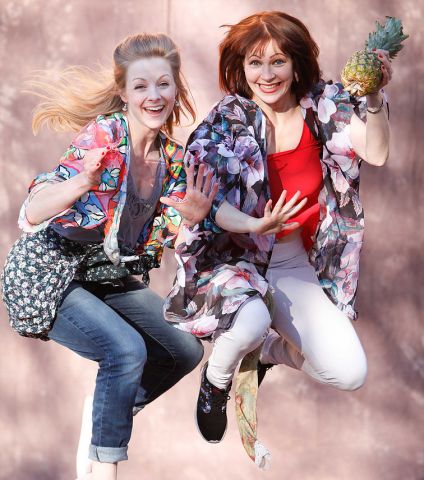 Company
Pirita Tuisku (Finland)
Production
Pirita Tuisku (Dancer, Choreographer & Producer)
Performers
Pirita Tuisku (Dancer) Christina Liddel (Dancer)
Dating has changed – meeting somebody and finding the love of your life now involves good internet access and keyboard skills. The world of going out for a first drink together is now prefaced by a virtual encounter over the world wide web, which then continues in conjunction with your face to face encounters. This dance performance explores this fractious world which seems filled at least in part with deceit and lies.
As you enter Pirita Tuisku is dancing abandonedly to a dance track more commonly heard on the beaches of Ibiza. Once the audience is in she is joined by Christina Liddle for a repeating sequence of the two dancers trying on clothes from a rack. There's disappointment, disgust and the women's' focus on body image is clearly established. It perhaps continues for too long with nothing being developed in the latter stages.
The women clearly delineate the challenges of this new dating eco system. Expressing their disappointment and discontent with the entire process. They yearn for a life where they live in the moment and experience the world truthly and directly. There are some nice touches of humour along the way with the two performers dovetailing together beautifully. The dancing is a beautiful and a controlled expression of the thoughts intentions of the choreographer. There is one section where Pirita speaks in her native Finnish tongue, it lasted too long for me and caused a lapse in my attention.
I would not say that this is a feminist piece of theatre, more an exploration of a womans experience. Pirita's development of this piece clearly exposes some of the particular challenges that girls and woman face in this area. I suspect all genders encounter the same thing and so no one is excluded in relating to the stories told.
It's a good performance space; the new C Aquila at the top of the Royal Mile, intimate and fits the tone of the piece. The audience with whom I was with were engaged by the two performers. I hope more is forthcoming from these people as I would like to see what they can create next.
Times: 2-9 August, 8.25pm