Image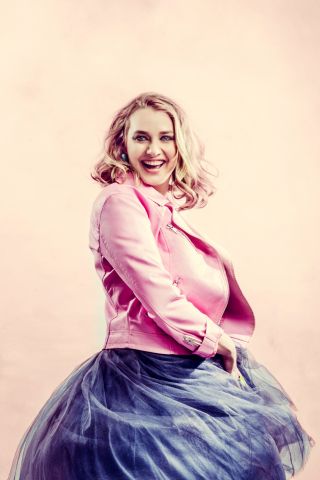 Company
Brooke Mauchline Productions Ltd
Production
Kerry Ipema and TJ Dawe (writers)
"Daring in its conception of character, 'Sex and the City' was a brilliant and, in certain ways, radical show" The New Yorker
Described as a parody of Love, Friendships and Shoes, Kerry Ipema, (an American writer, actor and producer) has created this super, sassy show to celebrate the enduring success of this comedy series. It was unbelievably 20 years ago, June 6th 1998, when the crazy lives and loves of a New York quartet of friends, Carrie, Miranda, Charlotte and Samantha became a weekly fix in the rom com drama series, "Sex and the City", which ran for s total of 94 episodes until 2004.
Set and filmed in New York City and based on Candace Bushnell's 1997 novel of the same name, the show is a glamorous portrait of four women in their mid-thirties to forties—who, despite their different personalities, careers, morals and ever-changing sex lives, remain inseparable confidantes. Starring Sarah Jessica Parker (Carrie), Kim Cattrall (Samantha), Kristin Davis (Charlotte), and Cynthia Nixon (Miranda), the series won numerous Awards and named as one of the best television series of all time. It is still repeated today on Music 4 and other channels.
Carrie is a freelance journalist writing about sexual politics, observing the contrast in men and women's social roles. Over their regular dates for brunch and cocktails pink Cosmos, the friends' intense, personal conversations describe in intimate detail what goes on between the sheets, behind closed doors of their individual relationships. In the post-feminist era of the noughties, these ladies proved that they could be ultra feminine, fashionable, attractive and feminist at the same time.
No wonder the Ermintrude theatre at Underbelly, Bristo, is packed to capacity with men and women of all ages. On stage in a glittering, skin tight jumpsuit, Kerry shows off her skills as a kooky comedienne, impersonating the voices and mannerisms of the four girls (Samantha in particular is spot on). In quick succession, she also captures the characters of all their men friends, Mr Big, (brilliant), Steve, Skipper, Aidan, Harry, Trey, Richard et al.
Selected scenes from episodes across the complete series are dramatised, including the famous opening music credits to show Carrie walking down a street in NYC, stand on the kerb in her pink vest top and white ballet tutu, only to be drenched with water from a bus driving through a puddle.
If you want to re-live your favourite moments from "Sex and the City" live on stage, then rush to see this hilarious one woman show performed with vivacious energy, outrageous humour, Olympic athleticism and showbiz pizzazz. Raunchy, racy and radical - see it in Edinburgh first before it premieres off-Broadway later this year!
Show Times
1 – 27th (not 13th) @ 18.55
Ticket prices: £12 (£11), £11 (£10).
Age guidance: 14+