Image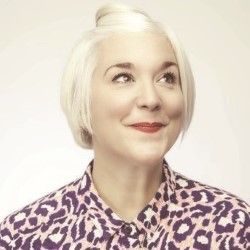 Production
Lou Conran (writer)
Performers
Lou Conran (performer)
For 18 years, an article about 'Dog Poo Darren', a man who made his living by picking up dog faeces in public parks, hung on comedian Lou Conran's wall, serving as a reminder that there could be worse jobs than temping for snooty fashion houses, temping for tightly-wound businessmen with unfortunate browser histories, and performing in a flailing Fringe Chaucer-adaptation show (once deemed by a critic to be "entertainingly bad"). This show is a reminder that things could always be worse, but that presumptions can be misleading.
Lou met up with Darren before performing this show, and found that there was much more to the story than what featured in that article. He's not just Dog Poo Darren-- he's been a roadie for the Clash; he's a sculptor; he's a father. Darren's not in great health these days; his kidneys are failing so severely that he lives for today, not tomorrow. "I could go to bed tonight and have a really crap day and die, and then I'd regret it. So I always have a good day," shares Darren in the video of his and Lou's meeting. This philosophy is what Conran brings to this year's Fringe, as she returns from last year's knockout show I Love Lou C , an hour of comedy that managed to deftly address the subject of her own experience with the loss of her baby daughter while also achieving stellar standup comic acclaim.
She's a Fringe chameleon, confidently holding and twisting the energy in the room from heart-warming to gut-busting, whether that room is a small caravan or a literal cave. Unafraid to hold a joke out through the lulls and swells of laughter, this is a captivating storyteller quite unlike any other. Weaving in and out of ad libbing and prepared material, Lou's a natural comic, and this is only the previews. No one is safe from her quips, least of all latecomers.
You can count on Conran to be many things: vulgar, self-deprecating and fearless.
You can also depend on Conran to be intelligent, inviting and hilarious, especially as she expertly works in different characters that light up and surprise the audience (you'll get a kick out of Jenny on the In-Breath). Whether the subject is seeing dead people, baby loss, or finally meeting the man behind the installation of dog poo bins in British parks, Lou proves that if you're skilled, you can write comedy about any subject and succeed.
Aug 4-26 (not 13)
15:20