Image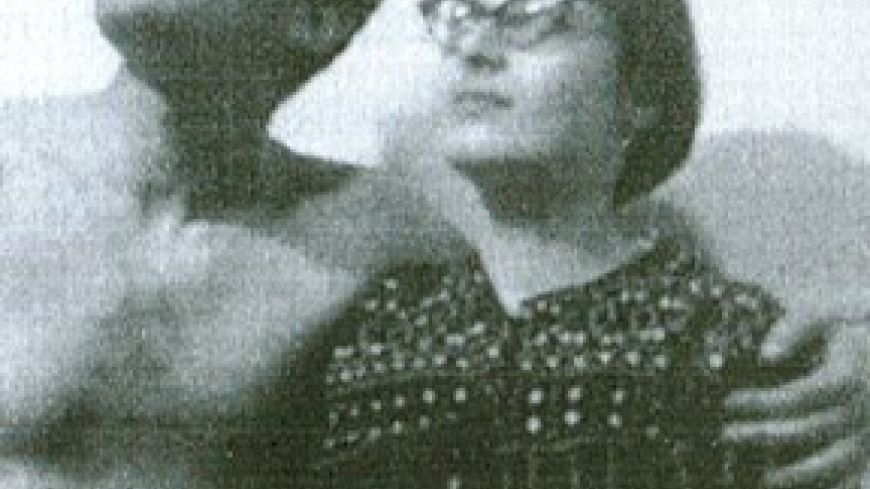 Company
Dixie Fried Theatre
Production
Brenda Callis (writer), Eden Peppercorn and Oli Grant (directors), Asha Osborne-Grinter (Producer)
Performers
Guy Woods (Leo Skir), Mimi Partridge (Joyce Johnson), Jessica Garlick (Carol), Harry Petty (Donald Cook), Angus Cooper (Allen Ginsberg / Father)
Although the legendary Poet Allen Ginsberg called the Beat Generation a "Boy Gang", they were surrounded by a coterie of intelligent, inspirational female friends, lovers, wives: Carolyn Cassady, Joyce Johnson, Edie Parker, Joan Burroughs, Diane di Prima and Elise Cowen.
This is a dark and insightful portrait of Elise to illustrate both magical and manic times through her tortured life ending in suicide in 1962 at the age of 28. The vaulted stone basement of Bunker 2 at Pleasance Courtyard is the most perfect venue to transport us immediately into the smoky atmosphere of a 1950s jazz bar, Greenwich Village, NYC.
The narrative is told through dramatised conversations and interviews interspersed with recordings of Elise's own words. On stage, a couple of chairs, table, coffee pot, whiskey decanter, bookcase, surrounded by a circle of torn, burnt scraps of paper. We hear anecdotes from the people who knew her best - Joyce Johnson and Leo Skir, fellow students at Barnard College who both express their shock at hearing that her parents (wealthy, Jewish, conventional), have burnt her poems "about sex and drugs", a final way to lose all connection with their sick, paranoid daughter. Fortunately, Leo has found a notebook of 83 precious poems to preserve her legacy.
Donald Cook, her Psychology professor recalls how he treated her like an Academic, introducing her to writers including Allen Ginsberg. Their relationship is quickly one of infatuation and he becomes her soul mate: "Sitting with you in the kitchen, talking of anything, drinking tea. I love you." But Joyce recalls how she was more his typist than lover and that their affair quickly ended after he meets Peter Orlovsky.
The action flows seamlessly along with frenetic energy (not least some dynamic dance moves), while the overuse of high pitched shrieks and shouts by some performers, soap opera-style, could be toned down. It is in the quieter moments through the friends' snapshots of memories which relate, with fine pathos, the terrible, terrifying truth of Elise's tragic story. It was her friend Carol who recognised her talent as a writer - "achingly fantastic but no one appreciated it. .. one poem made me cry like a baby."
The pace slows down for the gentle recitation of poetry extracts, from the richly romantic to the most despairingly sad. The heart of this powerful, poignant drama is the voice of Elise, an angel headed hipster, the lost and forgotten Beat Poet who described the essence of life, love, living and dying with such raw emotion.
I saw the best minds of my generation destroyed by madness, starving hysterical naked. Allen Ginsberg from Howl.
Show times:
1 – 27 August @ 11.25.
Ticket Prices: £11 (£10), £10 (£9), £9 (£8) various dates
Age Guidance: 12+
(*Her notebook, entitled "Elise Cowen: Poems and Fragments", edited by Tony Trigilio, was finally published by Ahsahta Press in 2014.)