Image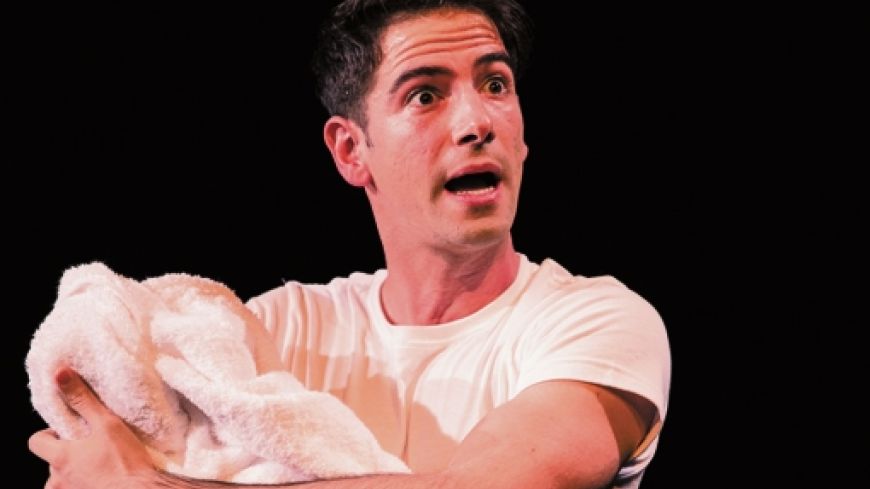 Production
Niv Petel (Writer), Maia Levy (Artistic Director), Rhiannon White (Set and Costume Designer) Oliver Bush (Lighting Designer)
Knock Knock is the story of one mother and her only son in a country where National Service is compulsory, and a career in the army is inevitable. When every child is destined to be a soldier and the dreaded 'knock' of an official at the door haunts every parent, a heavy decision rests on Ilana's shoulders.
Niv Petel's stunning one man show tells this frank and honest story from the perspective of Ilana, a single mother devoted to her only son, Elad. The relationship between mother and son is beautiful and true, and it is poignant to see this story from the perspective of a mother. The domesticity of the story Petel tells is at odds with the shadow overcast by military service and cleverly juxtaposes the glamour Elad sees in the army with the danger Ilana feels.
Not only is the performance exceptional with fairly brutal physical sequences that contrast pertinently with Ilana's chatter, but the script is intelligent, and the moments he has chosen to include bring the intimate relationship between mother and son and the compulsory sacrifice both must go through firmly down to earth.
This is an immensely moving piece of theatre that has a lot to say about the modern day military and how final the sound can be of that knock knock.
2nd-28th August (not 14th)