Image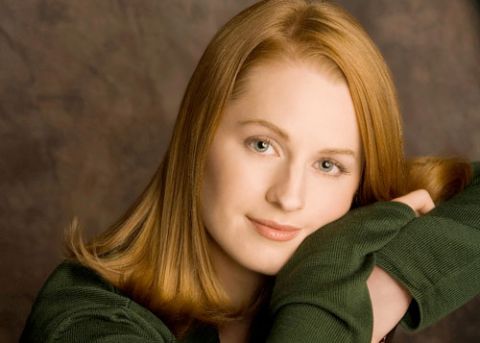 Company
GG Productions and Green Room
Production
Paul Trueblood (musical director)
Performers
Merrill Grant, Paul Trueblood
This light-hearted show is billed as celebrating Hollywood's leading ladies from Shirley Temple to Julie Andrews. Accompanied by Paul Trueblood on the piano, the petite Merrill Grant steps daintily on to the stage, wearing a neat blue and white 30s period frock and her strawberry blond hair in ringlets.
She introduces herself as a singer from New York who grew up with a great admiration for Shirley Temple. We learn everything about Shirley - a musical prodigy by the age of five, she made more films in one year than any other actress, and won a special childstar Oscar. When Merrill was eight years old, she seemed obsessed by the actress, was given a Shirley Temple doll and had learnt all the songs and dance routines from watching the movies.
The show is basically a one hour lecture presenting the facts and figures about Miss Temple, illustrated with numerous songs, such as "At the Codfish Ball", and "The Good Ship Lollypop", performed by Merrill as a child with a slight lisp and sweet girly smile. It's almost embarrassing and farcical to watch this adult woman impersonating the cute little girl, skipping around the stage. She strums at a ukulele for a few songs and then puts on tap shoes. Solo tap dancing is not entertainment unless you are Fred Astaire.
A few other musical actresses such as Alice Faye (who had more hit songs than Judy Garland) and Dorothy Dell are also mentioned in brief, with a few songs, but it's Shirley Temple who is the topic of the hour. She was undoubtedly a major child star and American darling sweetheart, but the problem is that many people on this side of the Atlantic, especially under the age of 70, may not be aware of Temple's films. If you have a passion for Hollywood musicals of the 1930s, you may enjoy this tribute to Shirley Temple.
For those of us who were expecting "an elegant and ebullient cabaret" (according to the flyer), this is a repetitive, often irritating, poorly conceived production.
Show times
Till 30 August (not 16), 2.45pm
Ticket prices
£10 (£9), £9 (£8)