Image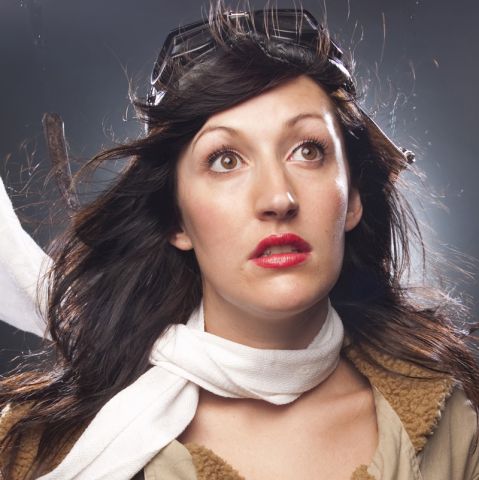 Company
Gilded Balloon / Adams Management
Celia Pacquola's second year at the Fringe is a charming and conversational show, which manages to combine both an inspirational message and a great comic talent. Friendly and open in style, the delightfully Australian Pacquola focusses on life's "solos", the things we all do at some point in our lives when we are alone; from dancing in front of a mirror at home, to the fear of death, to musical performance, she deftly ties together various highly relatable autobiographical stories.
The autobiographical element makes up the majority of the show's material, but the sheer friendliness and honesty of the performer makes this seem less like a self-indulgent rant, as a less talented performer might create, and more like a very funny conversation with an affable host.
The stories range from endearing anecdotes about her mother, her experiences as a performer, the "carnival of humiliation" that is high-school and a video section, split up throughout the show as she attempts to learn a very difficult peice of music.
Her disarming willingness to expose embarrassing events in her life belie her sharp wit and impeccable sense of comic timing. Interacting comfortably with the audience, Pacquola's aim is to convince us that solos are some of the most rewarding and hilarious events in our lives, demonstrated by a live perfromance of the aforementioned piece of music.
Celia's message of attempting things you never thought you could do comes across wonderfully, with superb humour and a genuine sense of humanity. Celia Pacquola is definitely one to watch for the future.
Show Times
Till 30 August (not 17), 6pm
Ticket prices
£10.50 (£9.50)