Image
Image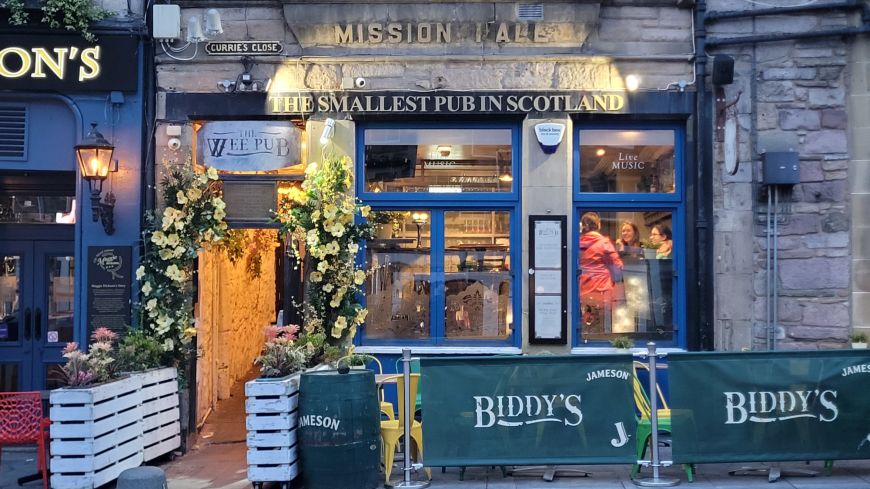 Telephone (box office)
0131 220 1246
Scotland's smallest pub, adjoined to more capacious Biddy Mulligans.
Opened in 2013, in the heart of the Grassmarket. Room for about 20 people "at a push!".
Drinks menu on a postcard and a magnifying glass supplied to read it. Fireplace, dresser style bar and high tables and perch seats.
Available for hire.