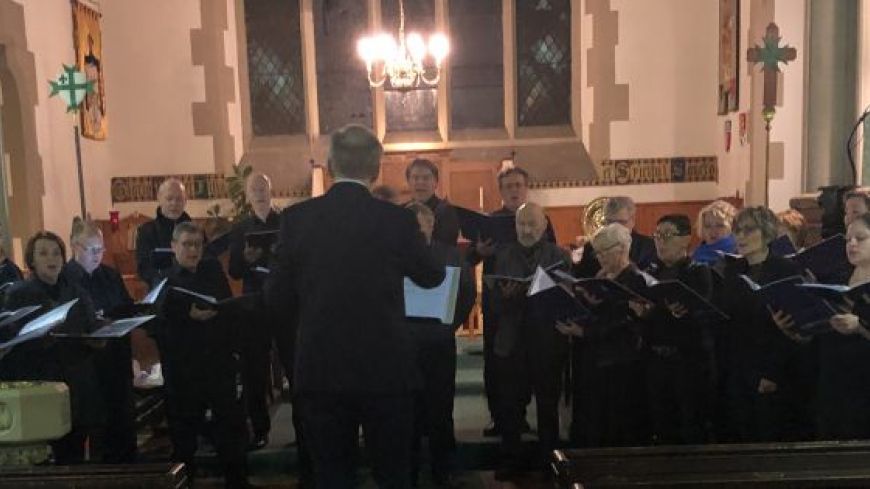 Company
Fuglafjardar Sangór
Production
Faroese Hymns, Contemporary Faroese Music, Faroese Trad, Miscellaneous Nordic Composers
Performers
Fuglafjardar Sangór, Heöin Kambsdal (conductor)
Thirty five members of a choir from the Faroe Islands gave a very appropriate and commendable concert in St Vincent's as part of the choir's visit to Edinburgh. The particularly well produced printed programme told us that they came from the northeast of Eysturoy, the second largest island of the Faroe Islands. Indeed Fuglafjøröur, with around 1,600 inhabitants, is home to several choirs.
The evening's music was divided into four types of music and extraordinarily well introduced to us by a member of the Choir as we went along. Much was sung in Faroese from their composers; choir members were responsible for some of the arrangements. We were treated to a short talk by way of explaining the male solo traditional song sung so passionately. Once we had reached the Nordic Composers final section we were told to listen for the soprano solo from the vicar of their church (Evangelical Lutheran), as she was described. In amongst the choir were at least two organists taking their turn at the console. 
The Choir was conducted by Heöin Kambsdal who has held that post since 2009. The Choir itself was established in 1932 as a male choir but six years later became a church choir for mixed voices. Their concert at St Vincent's demonstrated their very considerable talent in a well structured programme and with a particularly enjoyable range of choral music. They give a further performance at Palmerston Place Church on Saturday 23rd November.
Performance: Thursday  21st November 2019 at 7.00pm