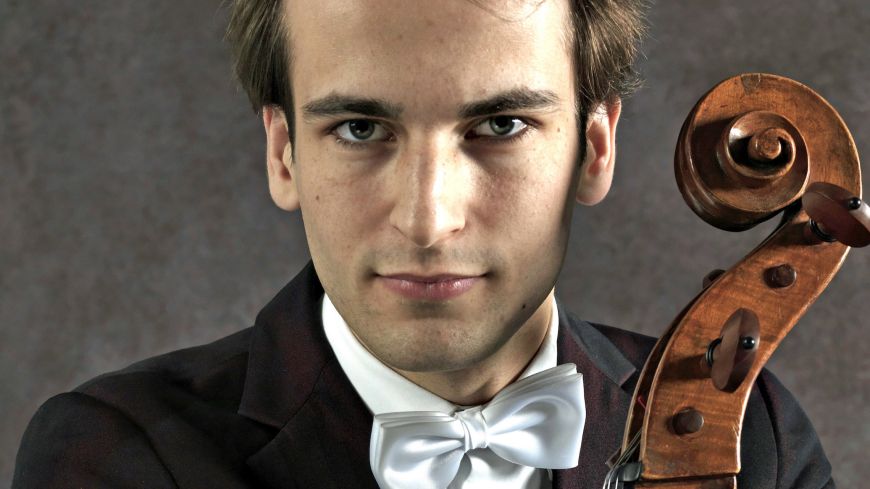 Company
Swiss Ambassador's Award Concert
Production
Thomas Demenga, (1954 –) New York Honk; Sergei Rachmaninov (1873 – 1943), Sonata in G minor, Op. 19 (1902); Dmitri Shostakovitch (1906 – 1975), Sonata in D minor, Op. 40 (1934); P.I. Tchaikovsky (1840 – 1893), Pezzo Capriccioso in B minor, Op. 62 (1887); Daniel Schnyder (1961 –), Jazz Sonata.

Performers
Christoph Croisé (cello), Alexander Panfilov (piano)

This year's winner of the prestigious Swiss Ambassador's Award began his four-concert tour of the United Kingdom in Edinburgh. We were delighted to be welcomed by the recently appointed Ambassador of Switzerland to the United Kingdom, His Excellency Mr Alexandre Fasel on his first visit to Scotland.
The competition winner, Christoph Croisé is a 23 year old cello player whose choice of music for the evening's programme was challenging and included Rachmaninov, Shostakovich and Tchaikovsky. He had committed it all to memory - some feat.
The opening piece was fun and called New York Honk, a 1987 composition by Thomas Demenga. But the serious music, a Sonata in G minor by Rachmaninov, followed. This was when it became clear that cellist and pianist had most certainly worked together in the past, for the piano part was almost as challenging. A blustering work with a slow third movement in contrast.
Alexander Panfilov, the evening's piano accompanist, was born in Moscow in 1989 and has won as many awards as the cellist. Together they played the four contrasting movements of Shostakovich's Sonata, another very solid work - and they made easy work of it. Tchaikovsky's Pezzo capriccioso was fun and the concert ended with Daniel Schnyder's Jazz Sonata.
I am always cautious about pre-planned encores, but Christoph Croisé's youthfulness showed as his relaxed smile emerged as we applauded a great concert. They needed to play a tribute to the death of a cellist in an Zurich orchestra in a work composed just two days earlier by Daniel Schnyder, and so we were the first to hear it. A Prokofiev March and Saint-Saëns's Swan were added extras.
Performance: Monday 16th October 2017 at 7.30pm.