Image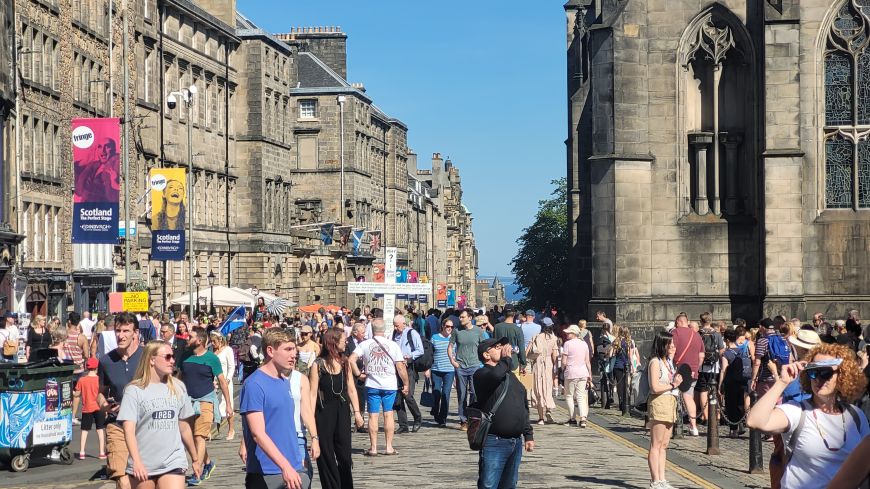 The Scottish Parliament has published a Bill that, if passed, will allow councils across Scotland to raise a tax on paid  overnight accommodation throughout their area. 
The Visitor Levy (Scotland) Bill proposes giving councils the authority to raise a percentage of the overnight accommodation cost, with the rate set by the local council. 
The levy would be collected by accommodation providers and remitted to council to be reinvested locally on facilities and services substantially for, or used by visitors.
It would apply to almost all types of overnight accommodation within the council area including hotels, self-catering accommodation, and campsites. 
Edinburgh City Council Leader Cammy Day said: "We've been building the case for Edinburgh to introduce such a levy for years so it's great to finally see this Bill brought forward."
Edinburgh Council carried out a public consultation in 2018 where 85% of 2,500 respondents expressed strong support for the introduction of a Tourist Tax, including "a majority" of Edinburgh-based businesses and accommodation providers. 
The council proposed raising a levy at a flat rate of £2 per night per room for each of the first seven nights of a stay. It estimated an Edinburgh tourist tax could raise in the region of £15m per year.
Using the percentage formula of the Visitor Levy (Scotland) Bill, if a Council sets a 1% levy, then a £200 per night hotel room would incur a levy of £2 and a £100 per night hotel room would cost an extra £1. Only the hotel's accommodation portion would be taxed, not the commission added at the time of booking by an accommodation web site or travel agency.
Cllr Day added: "We're very proud that Edinburgh is one of the world's most popular visitor destinations, but we're equally aware that this success comes at a cost. That's why we believe it's right to ask visitors to make a small contribution to help us sustain and improve our tourism offer while managing its impact, and why we've been a key driver working with COSLA and the Scottish Government to see this legislation brought forward."