Image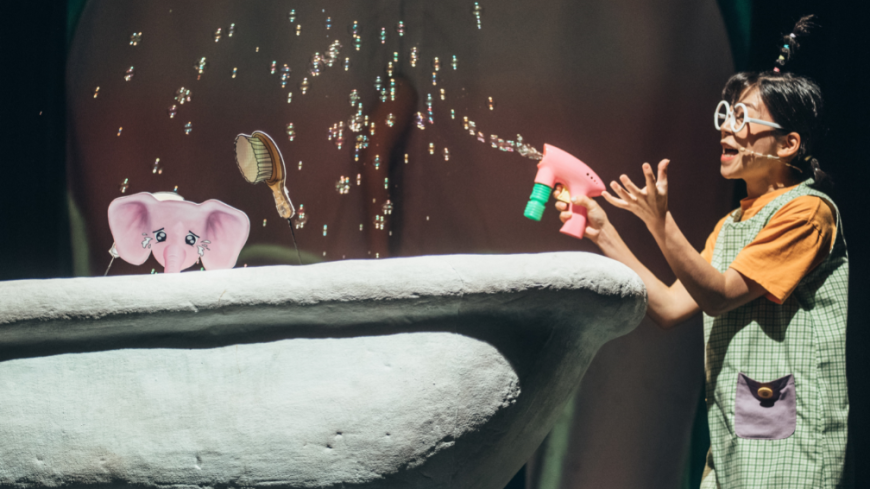 Credit
David Monteith Hodge
A £75,000 funding pot has been announced today, available to Fringe companies, creatives and venues to support projects that will enable a return to the Fringe in 2021 or 2022. The fund will prioritise projects that seek to improve opportunities for access on the Fringe by underrepresented groups.
Fringe artists, venues and creatives can apply if they were registered with the Fringe Society in 2019. It is also available for participants who had registered for the 2020 Fringe before 01 April 2020, who had listed online content at listings.edfringe.com, and who can provide written confirmation that a venue had been booked for the 2020 Fringe.
The £75,000 fund has been raised through the Fringe Society's FringeMakers platform in partnership with Crowdfunder. The sum came from ticket sales to the Fringe on a Friday live events, as well as through direct donation and support from AJ Bell.
A total of five grants of £5,000 are available for venues, and at least one of these will be ringfenced for a Fringe venue based in Edinburgh year-round.
Five grants of £5,000 and 10 grants of £2,500 are available to companies and creatives. At least three of these will be ringfenced for applications with lead creatives based in Edinburgh. Only one application will be considered per group, individual or organisation.
Applications will be accepted for projects to be realised at either the 2021 or 2022 Fringe. There will not be a separate application window for 2022 projects. 
The Fringe Society will collect and administer applications using SmartyGrants. All applications that meet the essential criteria will be put forward for consideration by an independent panel made up of expert advisors drawn from the Fringe's stakeholder community. The grant giving process will be chaired by a representative from the Fringe Society Senior Management Team as a non-voting participant.
Essential criteria:
The applying project must place at its centre and offer routes to partnership, presentation and participation for creatives from at least one of the following priority groups:
creatives of colour
creatives from the LGBTQ+ community
D/deaf and disabled creatives or venue staff
working class creatives or venue staff.
Desirable criteria:
addresses environmental sustainability
improves audience and/or performer accessibility at venues
improves working conditions and equity of pay at venues
improves artist support at venues.
The fund will close at 10am BST on Monday 3 May 2021. Successful recipients will be notified by the end of May 2021.
Successful applicants will receive 80% of the grant when they register their venue/show (for either 2021 or 2022) and the 20% balance on completion of the project or work.
More details on how to apply for the fund, and information on eligibility, can be found at https://edfringe.smartygrants.com.au/recoveryfund.