Image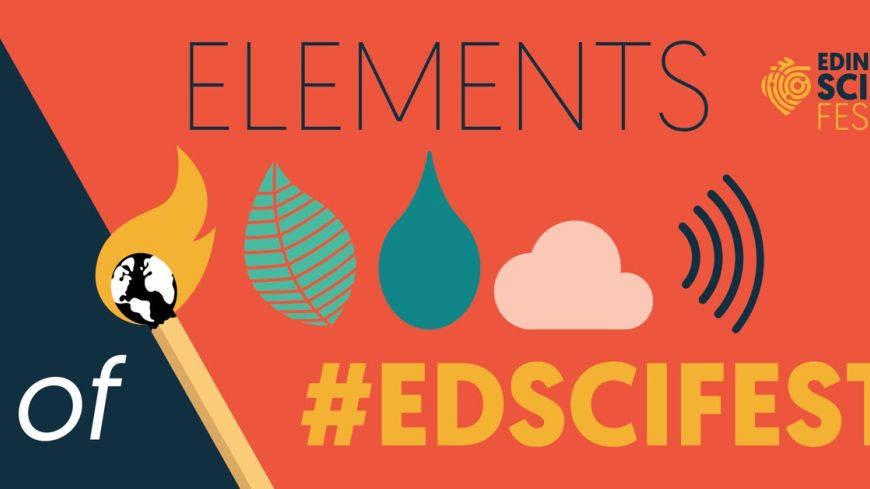 The Edinburgh Science Festival will be launching its online offering this Saturday at 10am, following recent cancellation of the 2020 festival due to the Coronavirus pandemic. The festival was due to run from Saturday til 19th April.
"Elements of #EdSciFest" draws on the original "Elementary" theme of the 2020 festival, with its ancient classifications of Earth, Fire, Water, Air and Aeather as lenses to look at the challenges and opportunities facing the planet.
The Science Festival promises dozens of free content items such as videos, Facebook Lives, blog posts, Q&As, online challenges and downloadable assets.
"Two weeks ago, we made the sad but necessary decision to cancel the Edinburgh Science Festival due to the global spread of COVID-19, but it takes more than lockdown to keep us down!" said Festival and Creative Director at Edinburgh Science, Amanda Tyndall.
"We've reached out to our partners, participants and supporters, wracked our brains and trawled our archives," said Tyndall.
Science videos will include speakers who originally planned to appear at the Science Festival, along with new additions who were keen to get involved following the cancellation announcement. 
Live-streamed content will include talks from broadcaster Claudia Hammond on the importance of rest, science writer Marcus Chown on the vast complexities of the Universe, and Professor Ilan Kelman on how the majority of natural disasters are created or exacerbated by human choices.
Dr Raj Persaud brings back his TEDX and podcasts exploring themes such as seduction, pandemics and happiness.
60 Seconds Science series sees, among others, Prof Nick Jelly talking on renewable energy, Pragya Arwal taking on unconscious bias, Prof Geraint Lewis and Dr Luke Barnes presenting The Cosmic Revolutionary's Handbook and Jan Hodel shining light on his work in brewing and distilling.
Very Short Introduction To…. series also continues online with 10 different science topics.
Elsewhere, The University of Edinburgh have prepared a range of videos exploring issues around climate change. Also, Digital World (Skills Development Scotland) are sharing a range of digital workshops and online learning with fun tasks challenging audiences to Defend a Hospital and Steal a Pizza.
The Festival's outdoor photography exhibition, Into the Blue, will be moving online, with a new picture from the exhibition uploaded to Instagram each day.
Instead of the Dinosaur Weekend that was planned for children at the Pleasance, the Festival has designed a series of dinosaur crafts that kids can download and make at home.
Two events that were planned for the Festival's flagship family venue, the City Art Centre, will now take place in digital form as part of an Edinburgh Science takeover of the popular Earth Live Lessons YouTube series.
On 10 and 11 April, viewers can livestream talks focused on our oceans and Scottish wildlife.
National Space Academy, originally involved in Exploring Space Science, presents a series of events for the space-curious. These include demo videos with Tim Peake, first British European Space Agency astronaut to visit the International Space Station, a virtual tour of the Science and Technology Facilities Council including space rocks brought from Apollo missions, online library of the National Space Centre, a series of short videos in which team from the National Space Centre answers questions from the public via social media and a TEDX talk from Kierann Shah on how space can save the world.
A video and media series entitled This Is Engineering from the Royal Academy of Engineering, will look at engineering careers and the difference they make in the world.
Also exploring the world of engineering is This Book Thinks You're An Inventor by Jon Milton and Harriet Russell, introducing one-page engineering challenges and activities that can be done at home.
Elements of #EdSciFest is live on sciencefestival.co.uk at 10am on Saturday 4 April with further events and assets to be added by 11 April. All content will be available online until normal service resumes.