Image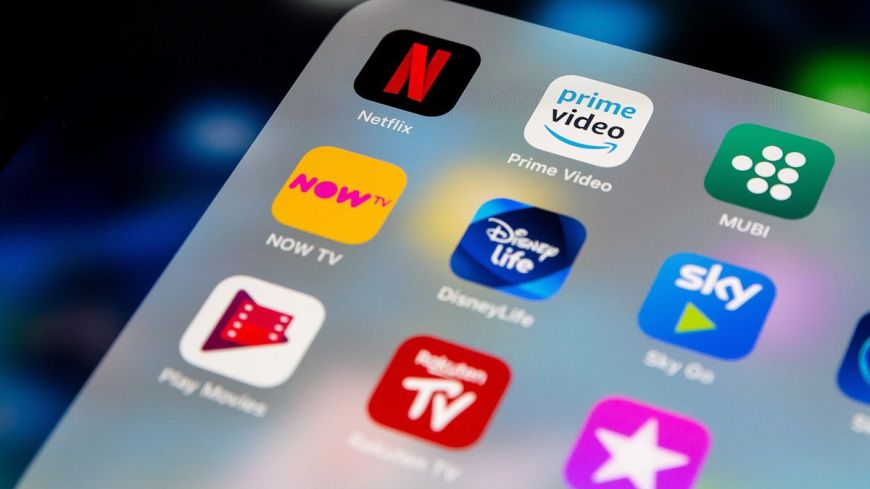 Now that the lockdown is firmly in place, we're turning to our reliable streaming services to indulge our binge-watching tendencies. But with so much choice, it can be overwhelming to try narrow down what's worth our time. So I've collated a round-up of short reviews of some of the latest shows and original content available across the big platforms, Netflix, Amazon Prime, NowTV, and BBC iPlayer. They've been divided into categories so you can work out what's most suitable to your taste. Plus, there's a Best of... section to pin down the strongest show on each of these.  Time to find out what's to watch and what's to miss!
Alternative Teen Dramas
Dare Me (Netflix)
To say Netflix's Dare Me is an inauthentic portrayal of modern high school life is the biggest understatement of the century. When no-nonsense cheerleading coach (Willa Fitzgerald) disrupts the clique hierarchy of the squad, the cheer captain (Marlo Kelly) starts forming vengeful plans. Not trashy enough to be as fun as Riverdale and not stylish enough to be as bewitching as Euphoria, Dare Me goes out of its way to stay boring at every opportunity. Outrageously out-of-touch, wildly inappropriate and terribly written, Dare Me promises crazy high-school thrills but there's nothing to cheer for here.
Looking For Alaska (BBC iPlayer)
John Green characters are a really special kind of annoying. The writer of The Fault in Our Stars and Paper Towns has a knack for writing teens that spend their time cynically quipping and pontificating literary philosophy. Their esoteric speculations on life have the aesthetic fixations hipster teens obsess over and their romances are always the most vivid and intense experiences imaginable. Looking For Alaska has all these problems and still manages to be winningly charming.
On a quest to be less ordinary, Miles (Charlie Plummer) moves to an alternative summer camp-esque boarding school and falls in love with the enigmatic Alaska (Kristine Froseth). There's a little too much of "author-insert protagonist falls for girl who's perfect because she's so unusual", but the show has enough quirky, youthful energy to hold onto your interest. It's earnest and sweet, and invites you to remember a time when you were too.
Weird and Dark Crime
Tiger King (Netflix)
"It's hard to explain the addiction of exotic animals. I felt it when I got to hold a tiger in my hands." So says a reporter on the intoxicating effect wild animals have on fanatics in Tiger King, a fast-paced descent into the cultish dynamics of private wildlife sanctuaries in the American South. When a feud between manic, explosive Joe Exotic and self-proclaimed animal saviour Carole Baskin turns sour, shades of abuse and criminality creep into their animal paradise. 
Tiger King is less of a documentary and more of a long, uninterrupted conversation with completely unhinged subjects that the filmmakers gradually lost control over as it increasingly barrels towards insanity. After two episodes the true crime aspect has barely been introduced, but there's rarely a dull moment in the breakneck exposé of the weirdness and hypocrisy of these animal lovers. The analysis of their lives rarely goes beyond the superficial, but this is more due to the show's desire to cram in as much unbelievable content as possible. A supremely entertaining show, make sure to watch it with someone who can scream in confusion along with you.
Blow the Man Down (Amazon Prime)
The only feature film in this round-up, Prime's Blow the Man Down is a quiet and strange crime film set in a fishing town in coastal Maine. With the loss of their mother and the possibility of becoming broke on the horizon, sisters Priscilla (Sophie Lowe) and Mary Beth (Morgan Saylor) find themselves embroiled in dark deeds after an unpleasant encounter at the docks. As the old dears of the village start investigating the local brothel, the central sisters are forced to confront their mother's legacy and their own place in the town. Writing-directing pair Bridget Savage Cole and Danielle Krudy capture performances that sparkle with off-kilter energy and shoot the film with an admirable restraint, allowing the crisp seaside landscapes to swallow the often lonesome characters. It's clear very little attention is being paid to our characters - you can get away with a lot in a town like this. Blow the Man Down is about as cosy as covering up a murder can get.
Speculative Dramas
Westworld (NowTV)
The first season of Westworld ranks among some of the best single seasons of television I've seen, an intelligent and gripping dive into a futuristic leisure park replica of the old west where you can act out your fantasies with no repercussions. The most compelling characters were the artificial ones - robots that populated the park as background characters who service all the guests as they played as pioneers and cowboys. But Season 2 revealed the showrunners had little to no idea where to take the story. Note to any aspiring TV writers - a robot cowboy revolution should never be boring.
Season 3 attempts to win us back by going outside the park and into a future-city action-packed technological espionage. Our central character Dolores (Evan Rachel Wood) now has Iron Man JARVIS powers, hacking into motorcycles and eavesdropping across buildings with the blink of an eye. There's promise of connection between her and troubled thrill-seeker Caleb (Aaron Paul), but you can't say anything profound about technology and the human condition if your audience no longer cares.
Noughts + Crosses (BBC iPlayer)
Based on Malorie Blackman's young adult novels set in a world where the African people have colonised Europe, this spin on the Romeo and Juliet romance plays out without little surprises. Sets and costumes are wonderfully realised, and the cinematography successfully colours a world with sleek Afro-futurist edges, while still feeling lived-in and natural. The dynamics are layered, and not just limited to the two classes. Alterations to languages aren't over-explained, letting the audience pick up details of the alternative society by themselves. Dissensions between underclass factions as well as within the politically conniving overclass lead to a great array of complex conflicts, with multiple ones playing out within the same shot. 
Unfortunately the performances are serviceable and without much flair, and it's difficult to buy into the passions of the central youths. You get the feeling that characters only exist to fill the ideological or archetypical roles needed for your standard opposing factional romance. Noughts + Crosses has a captivating concept and gives a challenging look at social constructs, it's a shame that the plotting and characters are lacking the originality the worldbuilding has in spades.
Best Of…
Each of the big 4 streaming services has so much to offer. Here's one pick from each that is necessary viewing.
Easy (Netflix)
Full of charm and lacking any judgement, Joe Swanberg's amusing anthology series tackles the messiness and confusions of modern relationships set in the backdrop of Chicago. His mumblecore origins are on full display; there's a willingness to let both dramatic and romantic tensions play out as naturally as possible, as well as an unconditional empathy for all of the characters.
The Marvelous Mrs Maisel (Amazon Prime)
Gilmore Girls creator Amy Sherman-Palladino brings her trademark quippy dialogue and brash characters to 1950s New York with her fantastic comedy series about a Jewish housewife's journey to make it as a stand-up comedian. You'll often find yourself missing the next joke because you're too busy laughing at the previous one. It's adorable and hilarious, the perfect show to curl up with.
Fleabag (BBC iPlayer)
What hasn't already been said about Phoebe Waller-Bridge's tour de force? Equal parts hysterical and soul-crushing, every single character is loud and iconic. After pushing away introspection all through the first series in an effort to deny trauma, the titular Fleabag in Series 2 is confronted by her broken relationships and the unhealthy way she confronts her problems. A beautifully crafted, completely bonkers, awkwardly sexy masterpiece.
Twin Peaks / Twin Peaks: The Return (NowTV)
Twin Peaks is the best television show ever made. 
When the body of prom queen Laura Palmer washes up on the shore, the quirky town of Twin Peaks is thrown into a mystery filled with twists, turns, and abject metaphysical horror. Everyone is weird in Twin Peaks. For every utterly terrifying nightmarish scene there's a moment seemingly made out of pure joy. You will feel every emotion under the sun watching it, with confusion making a regular appearance.
The original run takes a pretty drastic dip in quality once Laura Palmer's killer is revealed, but I urge you to stick with it. It's worth getting to recent revival, Twin Peaks: The Return, which ranks among creator David Lynch's finest work. A weird, unsettling odyssey for weird, unsettling times, Twin Peaks is the best show you're not obsessed with yet.
Stay at home, and keep yourselves safe. Happy watching!