Image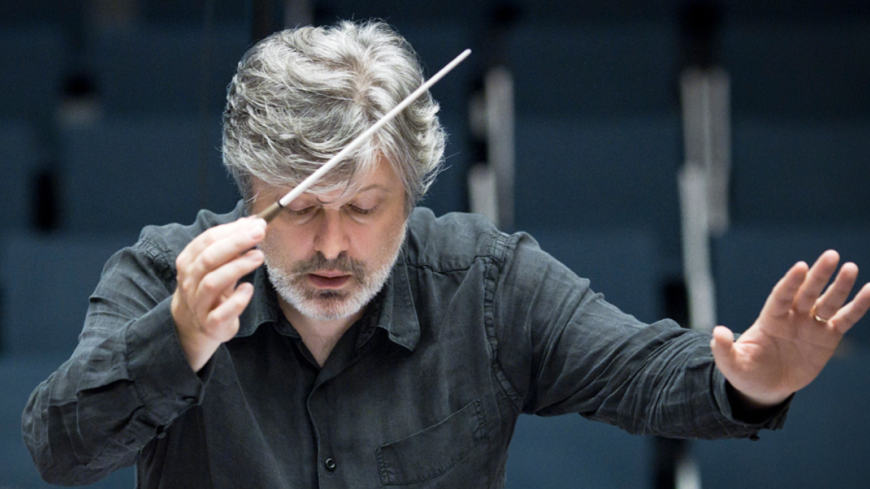 The Scottish Chamber Orchestra's flagship project for upper secondary school music students has been in Aberdeen, Edinburgh and Kilmarnock this month and culminates in free concerts this week for local schools with Scotland's foremost composer Sir James MacMillan conducting a performance of his work Tryst.
Free to schools, the SCO Masterworks programme offers S4-S6 music students throughout the country the opportunity to experience the excitement of a live orchestra up close in concert, and to hone their listening, performing, composing and improvising skills through experiential workshops led by expert SCO musicians. The programme includes teacher CPD and online resources, interactive workshops for a selection of schools, and daytime concerts. Masterworks aims to open up new sound-worlds to young people, to encourage them to listen to a wider variety of genres, and to equip them with the knowledge and musical tools to be more adventurous in their own compositions. Over the last three years the SCO has been working towards reaching secondary schools in every one of Scotland's 32 local authorities, providing a unique opportunity for students to engage with the orchestra and bringing to life their learning relating to the SQA Curriculum for Excellence. 
The theme for the Masterworks 2019 programme is James MacMillan's orchestral work, Tryst, and in addition to selected schools' workshops and CPD sessions for teachers, three free concerts will take place this week, at Edinburgh's Queen's Hall (Tuesday 17 September), Aberdeen's Music Hall (Wednesday 18 September) and Kilmarnock's Grand Hall (Thursday 19 September) to which schools from several local authorities are invited. The concerts will feature a full performance by the SCO of MacMillan's work conducted by the composer himself, and will be introduced from the stage by expert presenter Rachel Leach who will explore the music's themes and compositional techniques.