Image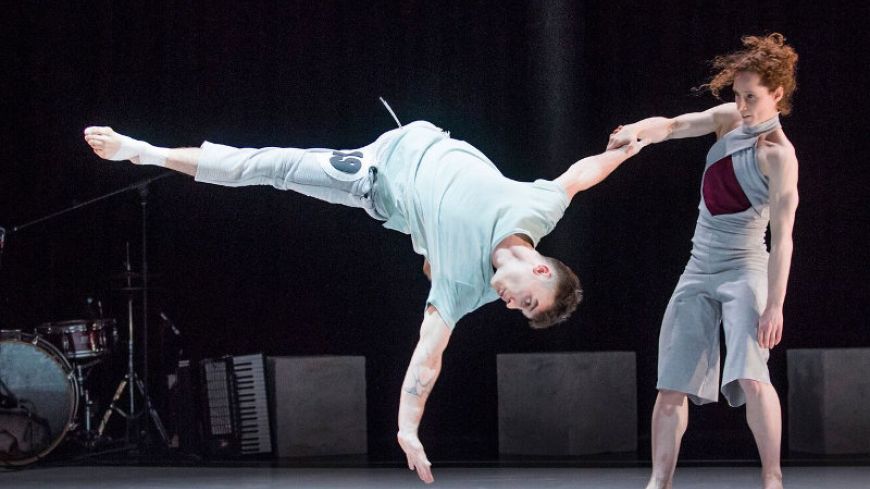 Company
Barely Methodical Troupe
Barely Methodical's "Kin" attempts to weave circus acts into a dramatic narrative, but the thin storyline and sketchy characterisation fail to add to the performance while constantly slowing the pace.
Five acrobats are at an audition where they must compete individually and in groups to win the approval of a taciturn and unsmiling woman. She is armed not only with a clipboard, but with a buzzer she has borrowed from the X Factor. Each acrobat is called by number into the spotlight to be invited to perform, or to be interrogated. While they await their turn, the others – bizarrely - stand on plinths at the back of the stage wearing golden victors' laurels like Roman statues - or contestants in an Olympic event where everyone wins a prize.
There is a lot of not-very-funny jostling and general mucking about as the candidates scramble to grab the attention of the woman who is keeping score. It is a good twenty minutes into the show before the audience get to see an actual circus act when one of the acrobats performs a competent routine on a cyr ring.
From this point onward, things start to get a lot better as attempts at a narrative drop mercifully away and the group perform an increasingly difficult and dangerous sequence of acrobatic turns on the floor and on the see-saw. These are not always totally flawless, but they are nonetheless highly impressive for the most part. The show needs a lot more of this kind of work and a lot less of the larking about.
There was also one technical issue which detracted a little from the performance; six bulky floor lights on two-metre stands were positioned around the performance space, blocking parts of the action from parts of the audience. Given the huge lighting rig available in the tent, this is a curious set-up.
Until August 26, not 14, 21, 17:00, Age: PG