Image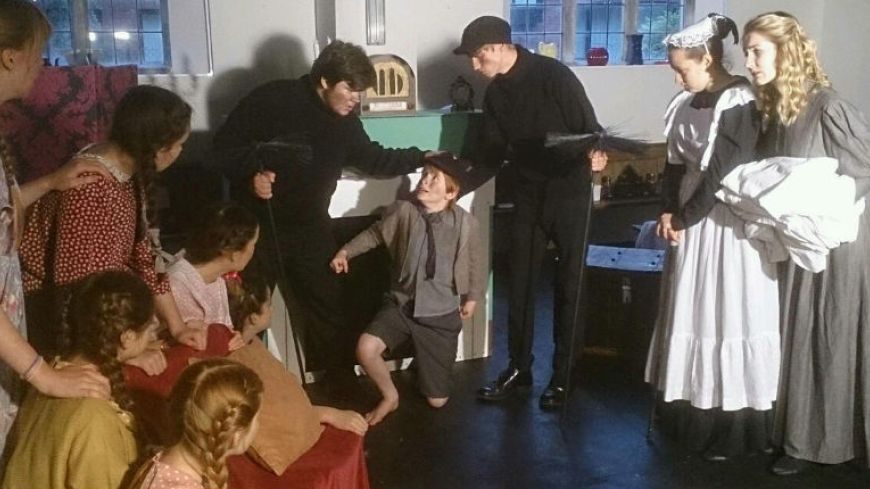 Company
Norfolk Youth Music Theatre
Production
Adrian Connell (Director, Musical Director & Pianist)
Clean sweep as Norfolk Youth Theatre step up the musical ladder to present Benjamin Britten's opera about a genteel family, re-enacting a family legend of how they saved one small child from a life going up the chimneys of big houses.
The production has a mainly young cast who sing the opera after an opening scene when they hear a favourite tale in the nursery on a wet afternoon.
That tale is that the girls of the house along with their cousins rescue Sam a nine year old who has been sold to Black Bob, a brutal sweep master, by his father in order to put food on the family table.
This is Sam's first day and he gets stuck up the first chimney he climbs. Once he is rescued and cleaned up he is smuggled out the next morning in the visiting family's luggage.
The opera is beautifully sung by the cast with Rowan, the nursery maid played by Isabella Pitman to the fore with some of the most challenging parts.
This is a scaled down production for NYMT but what it lacks in cast numbers it makes up by rising to the challenge of operatic singing.
Til 13 August, 6.40pm
Tickets: £10 (£8 concessions) £32 per family