Image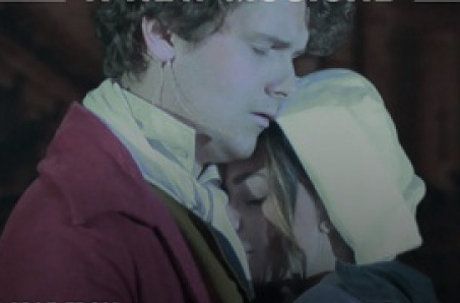 Production
Louise Denison (Director) Andy Platt (Writer) Robert Cooper (Musical Director) Jonathan Hudson (Sound Designer) Ed Freeman (Technical Manager)
Performers
Sam Reid (Nicholas Saunderson) Sophie Bradley (Abigail Fox) George Griffiths (Joshua Dunn) Jim Ball, David Cooper, John Hall, Samantha Griffiths, Clare Wakley, Ken Taylor. Jonathan Maxwell, Jack Berry, Nathaniel Laydon, Lydia Waller, Ben Black, Connor Matthews, George Reid, James Bradshaw, Joseph Peters, Duncan Crichton-Sharp, Ben Savidge, Scarlett Dickinson, Michael Parker
PCA bring a brand new musical to the Fringe, and it is as good as it sounds.
No Horizon tells the remarkable story of Nicholas Saunderson, a young man left blind after catching smallpox as an infant. Saunderson was left disabled but not helpless; his mind was keen and his heart full of ambition, and after fighting prejudices and with the help of his friends, he gained greatness.
This is a touching story about love in the face of fear, and about Nicholas' unquenchable thirst to learn. It is a truly inspirational story that deserves to be told, especially as it is true. It has it all: trials, love, triumphs and tragedy.
There are some fantastic performances from the cast – Sam Reid and Sophie Bradley as the two young lovers are really wonderful and very touching, and both deliver great vocal performances.
This being the Fringe, the show is confined to under 90 minutes and it would certainly benefit from having a full length slot. As a brand new musical it has bags of potential, and ambitions of having it on the West End are by no means far-fetched. It bears the mark of a labour of love, and it was a privilege to see at this early stage in its life.
Times: 6-27 August, 5pm (not 16th)
Tickets: £10-£11 (£9-£10)